Culture corner: Interview Impressions
Each month, we interview a Richter partner to gain insight into how ourleadership finds balance and focus in a demanding job, and what non-technical skills contribute to career success.

This month, it's all about interview impressions. Job interviews are the great equalizer – nerves can get the best of us in these situations. But successful applicants can overcome the jitters and showcase their skills in a face-to-face setting. How do you become one of the success stories? Partner Terry McInally shares tips on how to make a positive and lasting impression.  To mention, Richter has a variety of positions we're looking to fill, and hopefully these tips come in handy for you!
Looking back at your first job interview ever, what was it like? Do you feel it's similar to what people go through today?

Terry McInally (TM): I remember I prepped quite a bit for my first interview. I walked into the meeting and knew the company, knew the job components, and was ready with reasonable questions to ask. I wanted to come in prepared, and I think that definitely helped me succeed.
I find that now-a-days you typically get two ends of spectrum: those that come in polished, prepped, and have in mind their desired growth trajectory, i.e. where they want to be in five years; and then you get some on the other end of the spectrum, they haven't prepped at all. Given the ability to access information in this day and age, and the ease in searching our firm online, it's a bit baffling that some people don't bother to do any research prior (or at least just don't seem to). An interview is your first chance to clearly show your potential employer that you are willing to put the work in and prepare to the best of your abilities, showcasing what you know about the firm and the role is an easy opportunity to highlight your work ethic.
You interview a lot of people on a regular basis – what traits or qualities do you look for in a potential hire

TM: As strange as it may seem, we don't look at technical skills right away – whether you call it polish or personality, that's what we make note of. In our line of work as a consulting practice, most people that come in for an interview generally have the skillset needed for that position – whether it is a junior or senior. Our HR team does the pre-screening so we already know that all the required technical skills are there. What's really important to us now is fit and personality.  For some this comes across naturally, but for others, it takes practice. Particularly for those that come straight out of school and still have a school mentality. There's nothing wrong with academia, but you need to think of how you will present yourself in a real, work-life scenario – those answers aren't found in textbooks. So even if you're nervous it's important to try to show us who you really are. Come in, be confident, and try to ask questions. You can really get a sense of someone from their personality in the interview (even with the nerves!) and that helps us decide how the person will fit with the culture of the group that's already in place.
For junior positions, we also look for those that are teachable. We put a great emphasis on mentoring in our group because we believe that's an important element in development through one's career. We can tell whether a person will be someone we can work with, mentor and train, just from the bit of enthusiasm and thought they put into the interview.
What's more important: their answer, or how they deliver the answer / present themselves?

TM: Absolutely how they deliver is important. Looking engaged and showing a bit of enthusiasm for being part of the interview shows us that you are willing to be a part of our firm. Additionally, answering our questions even though you may be nervous is a good indicator of how you'll work and react with clients. Delivering your answers with assurance and polish instills confidence that you'll be able to deliver similar results in situations down the road.
But touching on the answer component of the question – and this is something I feel so strongly about: avoid giving one word answers whenever possible. Take the opportunity to explain more about yourself or highlight your experience. This is your opportunity to shine; seize it be elaborating where you can. Yes, being concise is better than being long-winded, but when you have our attention, use the opportunity appropriately to convey more than just what's listed on your resume.
What's the single more impressive answer you've witnessed during your interviews? Anything that has stood out?

TM: For me the single most important answer is usually the answer to the question that every interviewer gives, and that question is "do you have any questions for us?" So many times I've seen this make or break the entire interview. This is your moment to ask well-thought out questions. If you have no questions at all, I'm worried. It shows that you haven't done any research on the firm, or put thought into our discussion. During our discussion I'm sure I've missed mentioning some pertinent details about our group or our expectations, so if those details go unmentioned, please ask about them. Specific questions that are great to ask usually involve growth: how would you see my next five years with the firm? Where is Richter going in the next five years and how do I fit into that growth? These questions could be asked by anyone, a junior or a senior seasoned hire, they are always relevant. Asking these types of questions also tells me that you want to be part of the growth of the firm, rather than just clocking in 9-5.
Interviewees should ask about Richter's culture, if it hasn't been addressed as well. Understanding the culture of the group or firm that you are joining gives insight into the people and personalities that you will be joining; it gives insight into the way the partner runs his/her business, and their view of the growth/culture. Skillset is one thing – fit is very much another. The fit also has to go both ways – fit should be as important for us hiring you, as it is for you willing to work with us. Regardless of your technical expertise or your role within the organization, it's much harder to be successful if you don't fit the office culture or enjoy the place you are working. You spend too much time at work to NOT enjoy the people that you work with – colleagues, partners, managers, etc. so make sure you also evaluate whether or not the role and the company at large is also right for you.
How important is a sense of humor during the interview?

TM: I like it! I think that plays again into showing your personality – that bit of who you are. Now it might not be for everyone, but personally I appreciate it because that's a part of the culture fit for who I am as a colleague/employee/boss. No matter where I am, working with people that enjoy a good sense of humour has always been important to me.
Beyond that, I feel that it's also an indication of how you can handle stressful situations on the whole. We know everyone gets nervous during a job interview, but if you can overcome your nerves in the interview, it shows that you can handle yourself well under pressure. It's also a good indicator that you'll be able to handle stress and present yourself appropriately in front of clients later on, as well.
What's the best piece of business advice you've ever been given?

TM: It's been a constant theme throughout my career: I always walk into a place with a five-year plan. I always think of where I'm going to be or want to be in the next five years and I work toward that plan. Keeping this in mind allows me to go in to any meeting, interview or discussion prepared. Specifically though, a piece of advice I was given and always keep in the back of my mind, is when you're in an interview, remember that no one there wants to see you fail. The people across the table have taken the time to meet you and they want you to be successful and do well, so always be confident in what you deliver. I'd say that interview skills are all about confidence.
Read previous articles in the Culture Corner series:
Resume Writing Do's and Don'ts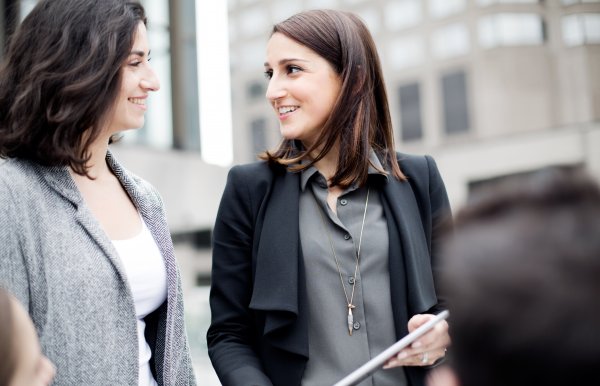 Life
at Richter
The first word that comes to mind when working at Richter is "family". It is a unique place that has brought together talented and dedicated people for over 90 years. Discover the values that guide our day-to-day activities.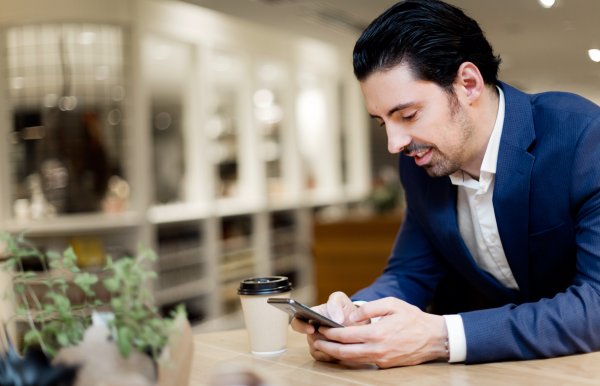 What it's like to
work here
We're proud to have received Top Employer accolades for over a decade. Our success is built on the talent and expertise of our people, and on the strong, trusting relationships we build with our clients.