Culture Corner: Networking 101
Each month, we interview a Richter partner to gain insight into how our leadership finds balance and focus in a demanding job, and what non-technical skills contribute to career success.
This month, networking 101. To some, networking comes naturally, to others it's a job in and of itself; but regardless of how comfortable you are at it, networking is invaluable at any stage in your career. Why does networking contribute to a successful career? Or maybe more importantly, just how do you start, without getting overwhelmed? Partner Paul van Eyk lends some advice when it comes to this important skill.
How has networking benefitted your career?
Networking is a large part of my career, that's just the reality of this industry. We live in a transaction-based environment where you're only good as your last file and you're only as good as your relationships.
The benefit of networking to me personally is that I started very early in my career, around 26 or 27. It was getting to know, and meeting for coffee or lunch with lawyers and bankers that were in the same starting-stage of their careers. The goal of this was that by the time we all were in our late-30s and 40s, we'd all be in executive roles and would have influence in hiring – and this worked. These relationships have come with me through three firms now. They've always been there and they're only getting stronger and wider. If you have a good network, it's like a spider web. Your contacts introduce you to their friends, and their friends introduce you to other friends. One good connection can actually mean 10 great ones down the road.
In essence, realize the importance of your last name when you start to build your career. I would encourage everyone in their late 20s to spend as much time getting to know their networks because it's about playing for your career down the road, not about playing for tomorrow. There is never a bad networking session, bad lunch or coffee … getting to know people is huge. You never know where people will end up; your contacts can experience career turnover at any time, so it's important to stay connected. I've received files from people that I met 10 years ago and have only called me this year because we've stayed in touch and they trust what I do.
Also, when looking long term, find a network of people that match your style and personality. Don't try to be someone you're not because people can see through that in a heartbeat. In this type of business I'd say networking is the most important skill you can utilize, it even registers above technical knowledge.
"Realize the importance of your name when you start to build your career."
How would you start building a professional relationship? After meeting someone initially, do you expect a follow up email?
Always follow up. Time is precious and you need to thank him or her for it, especially when requesting time with an executive. On that note as well, meeting with them could take months to confirm, so have an objective in mind beforehand. Realize that people are busy. If you're setting up a meeting, what are you setting it up for? If someone asks to meet with me and they aren't prepared when the meeting comes, it drives me nuts. If you don't have an ask of me, why did you go out of your way to meet with me? If it's just to talk about family or what's going on, that's fine, but is that really a good return on your investment of time?
Know your audience when asking people for their time. The good clients you want to invest in are the people who want to hire you because you're smart and you can execute. I don't need my clients to become my best friends, if they do become my friends, great, but one of best contacts I have really only calls me when he has a crisis, and I respond. We don't have to take them to dinners or hockey games, they call when they need us and we help them. So in this way, it's important to know your contacts when you're starting to build these relationships. Figure out what they want and how your relationship will work.
"I still find it fascinating that people don't ask for enough help when starting out."
What about advice for younger people, specifically?
I'd say the "get-to-know-you" coffee is more relevant at that junior level. I spent a lot of my time asking for help and looking for mentors to give me advice – be it bankers, lawyers, or partners. I still find it fascinating that people don't ask for enough help when starting out. If younger people ask for advice, I typically always help them because I remember being that person back in the day. It's important to just take that leap of faith, get out there and ask for help with your networking. If you don't start in your 20 and 30s, it'll be very difficult in your 40s. So start now.
When building your network, it's not necessarily about hosting the biggest parties it's more about taking initiative and showing ambition. I remember when I was young and our firm didn't allow us to send holiday cards for budget reasons; so I went out and bought cards with my own money. At the end of the season, I had more responses in my cubicle than a lot of the partners had in their offices. The smartest clients are very ambitious people, and they respect that ambition in others.
Ambition is also one thing that hasn't gone away with social media. I think people view LinkedIn and Facebook as a form of networking. To be honest I don't think people spend enough time face-to-face with their clients anymore. I deliver reports by hand to clients mostly, because personal interaction is huge. When I get there we mostly end up talking about family. It could be 10 minutes of work talk and 50 minutes about their family. That's a special place to be in with your clients.
Whatever religion one celebrates (or doesn't celebrate) there is always an increased number of activities and festivities toward the end of the calendar year. How do you manage all the extra activities, while still remaining focused at work and not getting burned by holiday fatigue?
Everyone differs here; I don't view it as you need to have all the holiday dinners and lunches to maintain clients. Sometimes it's just dropping off a bottle of wine or a card, or sending a plant to their family that is more special than a big holiday dinner. My network is pretty solid now that I don't have to do the elaborate parties to maintain the relationships. If your client only respects you because you take them out all the time, I question whether or not that's a great client long term. If the person calls you on Sunday with a crisis, and you drop everything to help them, that's way more important than the lunches. I once asked a client, "you're always out for lunch and dinner with every other firm, should I be worried?" and he responded: "think about it Paul, you're always in the office working on our files, whereas these guys are always trying to take us out for lunch during the day – what spot would we rather have you be in? Never worry about that stuff."
What advice would you give to someone that doesn't like getting out there or is scared to approach people they don't know at parties?
I think the simple comment is: those people are likely scared of you too. Be the first person to take the leap of faith. I've cold called people, and have come to realize that 99% of people enjoy meeting others. They may not have the warmest or most open personality but most of them are still good people. Some of my best contacts are decades older than me, as well. Age is just a number, so go and introduce yourself.
When I was at Queen's, I was emailing partners asking for advice on things and 95% of the time I would get a return. People like people who have ambition. I appreciate when a kid shows ambition – when they call and ask to have a coffee with me. Most senior partners or executives were ambitious young people at one point in their lives as well; they remember when they were in that same place and are most likely willing to help now. Just remember though, this then goes back to realizing that time is important, and time is money, so if you're going after this group of people, be prepared, be patient and be persistent.
What's the best piece of business advice you've ever been given?
What I've heard and learned along the way is: be true to who you are and your character. You really can't fake it to make it. And never stop hustling. The moment you get worried about hours or administrative stuff is the day you lost the battle – I've never worried about my time utilization, I've only worried about how many times am I interacting with the client and how good the quality of work I'm producing is. If you take a break from either of those things, it takes a long time to get back into it. So always be prepared and always be the best professional you can be in every boardroom.
Best advice I could give to a young person: have the self-assurance to speak up in meetings. Be the smartest person in the room through confidence and preparation.
Read more articles in the Culture Corner series:
Mentorship – The Why and the How
Communicating with finesse – When it's not all good news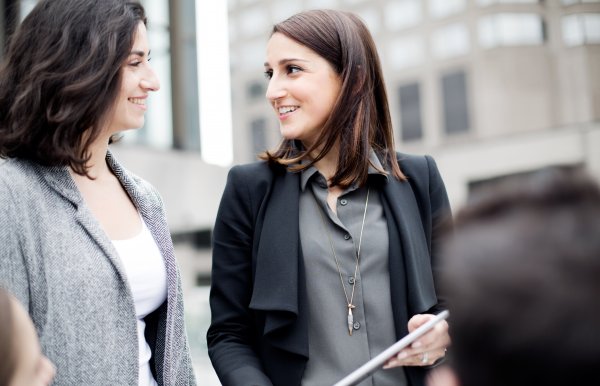 Life
at Richter
The first word that comes to mind when working at Richter is "family". It is a unique place that has brought together talented and dedicated people for over 90 years. Discover the values that guide our day-to-day activities.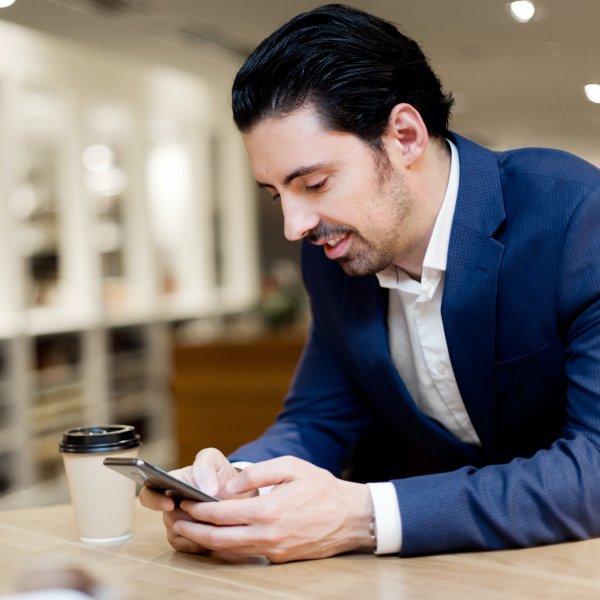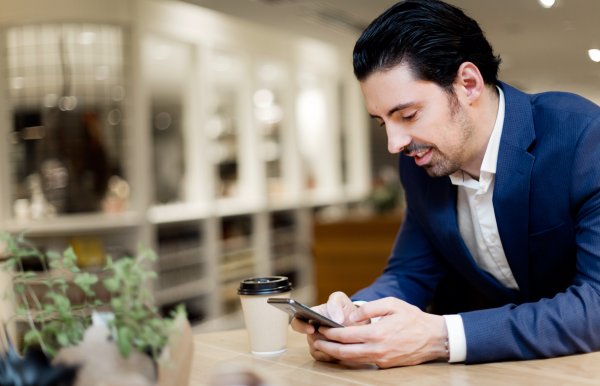 What it's like to
work here
We're proud to have received Top Employer accolades for over a decade. Our success is built on the talent and expertise of our people, and on the strong, trusting relationships we build with our clients.