SOPHIE CAUDIU, VP
Théâtre de la Manufacture / La Licorne
Sophie, Member of the Board of Directors and Treasurer & Co-Chair of the Annual Fundraising Evening Committee.
1- How did you get involved with Théâtre de la Manufacture / La Licorne?
I discovered this theatre through one of Richter's partners, who sat on its Board of Directors a few years ago. When the theatre started doing benefit shows in 2012, he asked me if I wanted to get involved. I said "I'm in," and I've never regretted that decision!
2- You started as the Co-chair of the Annual Fundraising Evening Committee and, four years later, you joined the Board of Directors as Treasurer. What made decide to step into the new role?
I joined the Board of Directors for the Théâtre de la Manufacture/La Licorne because I was asked to… but also because it was a way to get further involved in the organization. Chairing and then co-chairing the benefit shows for several years helped me get to know the Theatre team and develop an appreciation for its professionalism, commitment and values. As a Board member, I'm able to get more involved in the Theatre. We are lucky to have a Board that is almost evenly split between people from the arts and the business world. That is really essential, and each person is able to put their expertise to good use.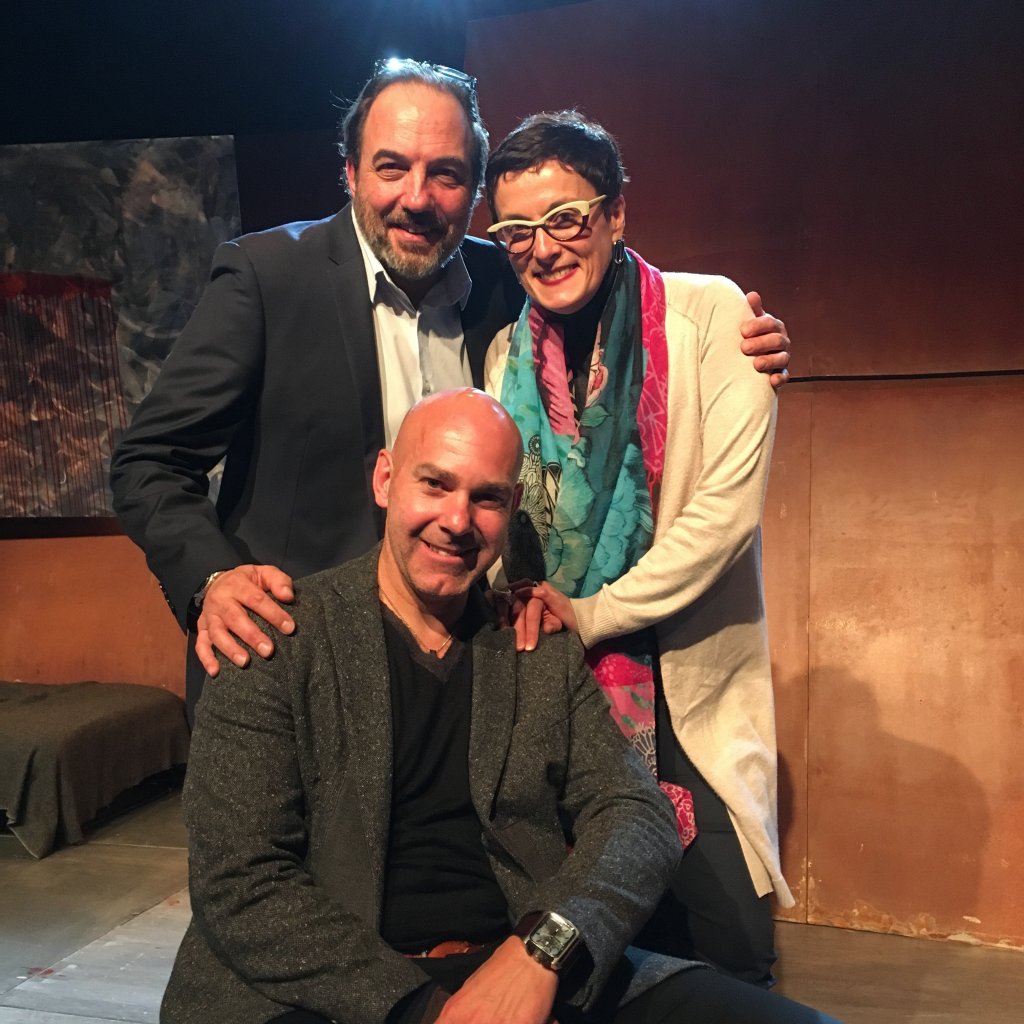 3- Why is community involvement important to you?
It has always been important to me to be involved in my community. It's how I root myself in the community I live in. It's also a way to share and to learn. The needs are so great, especially in culture, health and education, that any action or commitment is worthwhile. It also seems crucial to me that community involvement be synonymous with fun and personal satisfaction. If it's worthwhile (and it's often very worthwhile), it should also be enjoyable.
4- What have you learned from your involvement?
When I first got involved, I learned about the theatre world behind the scenes, with all its issues and challenges (especially funding). It's a world that is fairly separate from the business world, yet never far from it. I saw a world in which artistic creation is always the priority, in which people are so open, curious and daring. It's extremely enriching and goes hand-in-hand with the professional environment in the business world.
5- Any exciting events coming up at Théâtre La Licorne?
Yes! First, the season's programming is unveiled mid-August every year. Then, there are benefit shows throughout the year: Soirées Bénéfices of La Licorne – which will take place on February 20th and 21st, and a cabaret evening on May 27th! These two events are huge for La Licorne. They are essential to its fundraising campaign, which represents 10% of the annual budget.