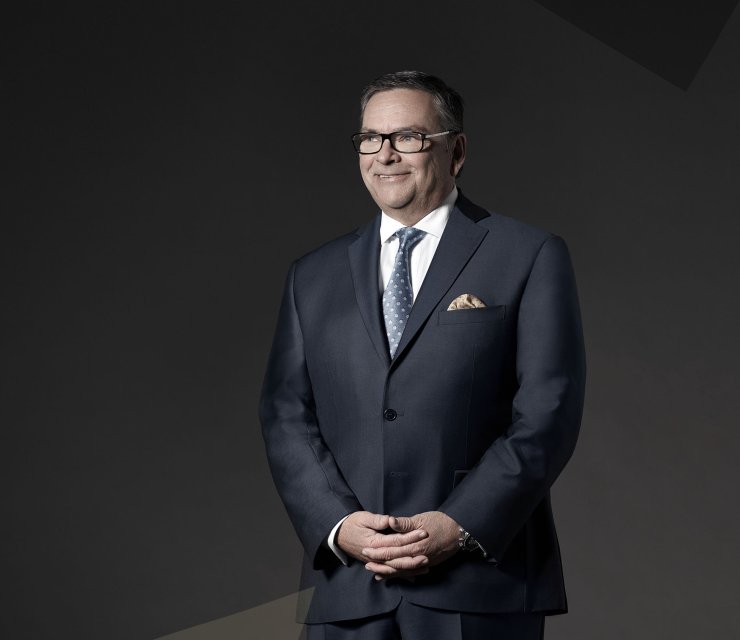 Ingenious, loyal, posed.
With more than 30 years of experience as an advisor, Gilles has seen the business community evolve greatly. This has given him proven and recognized know-how that he has applied to a significant number of mandates in financial consulting, restructuring and insolvency.
He has acted as a controller for major cross-border restructuring projects for large companies operating in a wide variety of sectors, and has played a key role in major Canadian acquisition projects in the USA.
His expertise has seen him participate in numerous fraud investigations and testify in important cases. He is often quoted in the media and is regularly invited to speak.
A long-time partner of the firm, Gilles has built a solid reputation as a business advisor. He does not shrink from challenges as he likes to reinvent himself and never tires of learning.
Fields of expertise
Insolvency
Restructuring of companies
Fraud Investigations
Forensic
Industries
Railroads
Finance
Chemical products
High tech
Communications
Entertainment
Air Transport
Forest products
Academic background
Professional and community involvement
Conseil de gestion du Fonds vert – President of the Board of Directors, since 2017
Richter – Member of the Board of Directors, 2010-2014
Insolvency Institute of Canada – Member, since 2010
Richter Consulting Group Inc. – Member of the Management Committee, 2009-2014
Canadian Insolvency Association – Member, since 1985
Public recognition
Participation in more than 170 publications and media appearances, including:
Quoted in the article "Lac-Mégantic: CP threatens to obstruct the agreement", La Presse, April 2015.
Subject of a career portrait in the article "A life at RSM Richter", Droit-Inc., September 2012.
Quoted in Arcand article, " Norbourg transactions in trustee's sights", La Tribune and Le Soleil, November 2011.
Cited in the article "Bonneville doors and windows – GBO bankrupt", Le Devoir, p. C3, October 2011.
Cited in the article "GBO sells its assets", Canada Newswire, October 2011.
Quoted in the article "Kitco categorically denies Revenue Quebec allegations .", Canada Newswire, June 2011.
Quoted in the article "Norbourg A badly constructed proof, according to Gilles Robillard ", Rue Frontenac, January 2010.
Interviewed on The Fifth Estate, "Earl Jones: In Trust", CBC Channel, February 2010.
Quoted in Yvon Laprade's book, "The manufacturing crisis in Quebec: It's going badly at work! " Chapter: revealing indicators, June 2009.
Quoted in Yvon Laprade's book. "Autopsy of a scandal Norbourg – The story of a crook and his 9,200 victims", 2009.
Canadian Bar Association. "The recent financial scandals in Quebec regarding mutual funds", chapter "Aspects of the administration of the Norbourg bankruptcy files", June 2008.
Conferences

Canadian Bar Association
Canadian Insolvency Association
RBC Royal Bank
TD Bank
Risk Management Association
EO Entrepreneur Association
Autorité des marchés financiers
Public Prosecution Service of Canada
Canada Revenue Agency
Association of Certified Fraud Examiners
Office of the Superintendent of Bankruptcy
Important mandates
CCAA Monitor for Montreal, Maine & Atlantic Canada Co. overseeing the creation and distribution of a $450 million indemnity fund for the Lac-Megantic train derailment.
CCAA Monitor for Kitco Metals Inc., one of the longest CCAA restructurings in Canadian history.
Trustee to the bankruptcy of the various entities of the Norbourg Group as well as investigation of the fraud.
Trustee to the bankruptcy of Earl Jones as well as investigation of the fraud.
Trustee to the bankruptcy of Jetsgo Airlines.
CCAA Monitor for Souris Mini, a designer and retailer of children apparel and accessories.