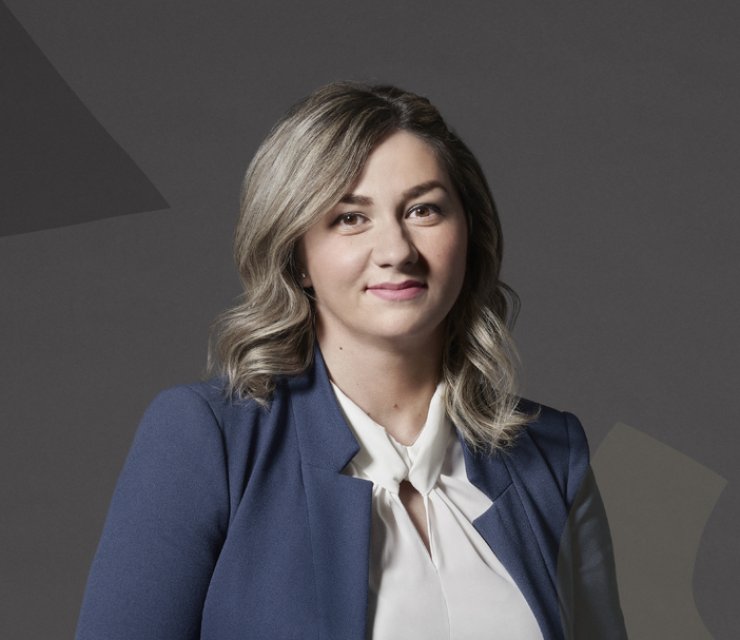 ADEPT, AMBITIOUS, APPROACHABLE
A resolute team-player, Andreea Norocel is relied upon to deliver honesty and efficiency with every mandate. An integral part of the Richter team, Andreea is known amongst her coworkers and clients for her adaptability and her strong analytical capabilities.
Andreea provides her clients with tax advice covering all aspects of Canadian and international tax law, including tax planning and corporate tax issues, tax aspects of acquisitions and disposals of business assets, business combinations and restructurings. She also represents her clients before tax authorities for issues relating to audits and objections. With her detailed knowledge of the law, Andreea also supports her clients on all aspects of estate and post-mortem planning.
A trusted advisor and a true Richter ambassador, Andreea is active on the business scene. She is a committee volunteer and member of the Board of Directors for CREW M and a member of STEP. She has been a member of the Barreau du Québec and the Association de planification fiscale et financière (APFF) since 2012.
FIELDS OF EXPERTISE
Canadian and international structuring
Dispute resolutions
Estate planning
Post-mortem planning
Canadian income tax compliance
INDUSTRIES
Real Estate
Entrepreneurial owner-managed businesses
ACADEMIC BACKGROUND
TEP (Trust and Estate Practitioner), 2022
The A Effect – Leadership challenge, 2022
In Depth Tax Course, 2017
Fisc, University of Sherbrooke, 2017
Member of the Québec Bar, 2012
LL.B., University of Montreal, 2011
PROFESSIONAL AND COMMUNITY INVOLVEMENT
CREW M – Member of the Board of Directors, Active
Member of the Urban Development Institue of Quebec, Since 2020
Society of Trusts and Estate Practitioners, Since 2020
Association de planification fiscale et financière (APFF), Since 2012
Canadian Tax Foundation (CTF), Since 2012
PUBLIC RECOGNITION
Speaker – JCF annual Profesisonal Development Seminar, 2023
Author – 50 nuances d'interpretation – l'affaire General Motors, Stratège, APFF, 2015
Author – The never ending battle: capital gains vs. business income, Espace Montreal, 2014