Culture Corner: Finding balance
Finding balance

Each month, our HR Manager Paula Fernandes interviews a Richter partner to gain insight into how our leadership finds balance and focus in a demanding job, and what non-technical skills contribute to career success.
This month brings with it a new year – does this also mean a "new you"? It's typical to make a well-intentioned promise or set a new goal improvement around this time in the calendar. One of the most common resolutions we hear is how to achieve a more balanced life: whether that means being less reliant on email and be more present in real-time, focusing more on bigger projects versus the menial tasks, or working less hours entirely, achieving balance can be elusive, especially for many on Bay Street. So to give insights into how he manages a demanding work schedule with a full life outside the office, we turned to Partner Jordan Gould.
Paula Fernandes (PF): In this industry, we are used to sitting in front of computers for hours on end, and now that it's cold out, we're even more inclined just to stay in, how do you stay motivated for staying active?
Jordan Gould (JG): I enjoy playing various sports, and I tend to be rather competitive, so staying in good physical shape allows me to participate in the sports I enjoy, and compete at an acceptably (to me anyway!) high level.  Having four boys also provides incentive to be in good physical shape so that I am able to keep up with them!  I also realize that staying physically active has a huge impact on my capacity to handle a large volume of work and the stress that goes along with it.  I have found that eating well, sleeping well, and living an active life simply improves the quality of my life.
PF: How do you suggest staying healthy or trying to keep fit during even the busiest of days? (or weeks!)
JG: Two habits that have worked for me are scheduling workouts in my Outlook calendar, and doing my workouts first thing in the morning.  Working out a minimum of three times a week means that the time commitment isn't too onerous (1.5 hours, three times a week), but seeing it in my calendar, and making it a non-negotiable keeps it front and centre.  Exercising in the morning means I get to achieve my first accomplishment of the day early in the morning, and there is little chance that events of the day will interfere with completing that task because it is the first thing that I do.
PF: What advice to you offer to those just beginning their career for how to maintain balance between work and personal life when they are trying to succeed at work and might not feel they have time to commit to things outside of work?
JG: We have a lot of choices in terms of how we spend our time, both in terms of what we do, and when we do it.  Being conscious of how you spend your time is the first step to understanding if you are really spending time (a) the way you think you are, and (b) the way you want to be.
When advising our clients about personal budgeting, we often ask them to keep a log of their spending for one week so that they can actually determine – on paper – where their money is going.  You can do this with your time as well.  How much time you spend on social media, dealing with trivial emails,  and other relatively low-value activities, compared to focusing on important work tasks, engaging with family members and friends, etc. may surprise you. This also then gives you an opportunity to reassess your priorities and change how you plan your day.  Once you are conscious of how you spend your time, you are able to carve out the time you need for the things, both work and personal, that are most important to you.
PF: If your team members appear to be busy or overwhelmed, aside from adjusting their work load, do you offer suggestions on how they should stay balanced? If so, what are they?
JG: Yes, I do offer suggestions, if I believe that the team member is open to receiving them.  First, I think it comes back again to priorities.  Knowing what is important, and doing the things that are most important first (rather than the things that are easiest), really helps to manage that seemingly unsurmountable workload. Sometimes, team members are not in a position to make that decision, and that is where they should seek guidance from their managers, or the partners. Second: ask for help.  We have great team members at Richter that are always willing to help each other.  Delegating simpler tasks to more junior team members can help alleviate that backlog of tasks that require a lot of time, but not necessarily your time or expertise, specifically.  Similarly, if a task is proving difficult, there are more seasoned team members that can offer advice and assistance based on their experience.
PF: What's the best piece of business advice you've ever been given?
JG: That is a really tough question.  I have had several excellent mentors over the course of my career, and each one of them contributed in some way to the professional I am today.  I think the best advice I ever got was from a partner at one of the firms I used to work for, which was: "Do what you say you are going to do, when you say you are going to do it".  Following this advice has helped me to focus on the importance of client service, and has so often been the major complaint that new clients have about their previous accountants.  It has helped me to forge many strong, long-lasting relationships with great clients.
Jordan Gould is a member of Richter's Retail Consulting Services Group, serves on Richter's Board of Directors, and is a trusted advisor to The Executive Committee of Canada. In addition to his professional roles in and outside of Richter, Jordan has a busy home life with four sons, is an accomplished pianist, participates in several team and individual sports and gives much of his spare time to a number of charitable organizations.
About Richter : Founded in Montreal in 1926, Richter is a licensed public accounting firm that provides assurance, tax and wealth management services, as well as financial advisory services in the areas of organizational restructuring and insolvency, business valuation, corporate finance, litigation support, and forensic accounting. Our commitment to excellence, our in-depth understanding of financial issues and our practical problem-solving methods have positioned us as one of the most important independent accounting, organizational advisory and consulting firms in the country. Richter has offices in both Toronto and Montreal. Follow us on LinkedIn, Facebook, and Twitter.
Meet our experts
The people behind the expertise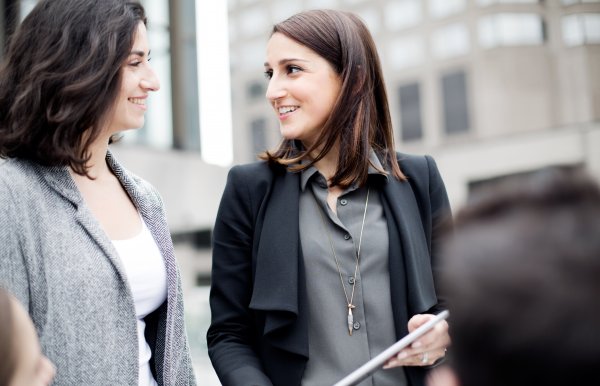 Life
at Richter
The first word that comes to mind when working at Richter is "family". It is a unique place that has brought together talented and dedicated people for over 90 years. Discover the values that guide our day-to-day activities.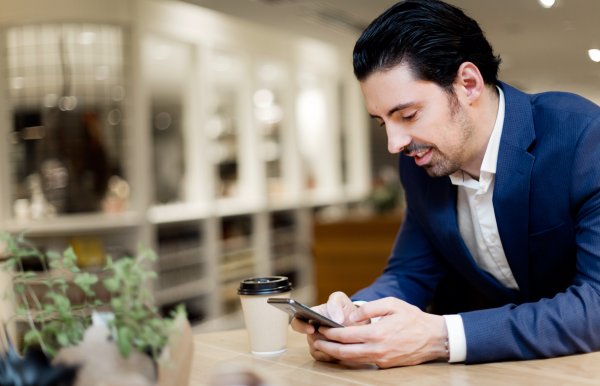 What it's like to
work here
We're proud to have received Top Employer accolades for over a decade. Our success is built on the talent and expertise of our people, and on the strong, trusting relationships we build with our clients.