Learnings and Life at Richter
NEW MINDS, NEW PERSPECTIVES:
Culture Corner: New Minds, New Perspectives (Arie Pesner)
"I didn't really know what to expect coming here, as it is my first job in accounting. I'm very happy with how it's turning out. So far, I've worked on two notices and a review, and I am very excited to work on my first audit next week. I will finally get to meet with a client! I was reassured to see that everyone here is very open with the summer interns and eager to help us. I know that I can go to anybody with my questions without feeling like I am bothering them." Read more
Culture Corner: New Minds, New Perspectives (Emily Grostern)
"I felt a bit nervous at first, because I have never had a full-time job in a firm before. After the first weeks of training, I already felt more comfortable. Even though I have taken accounting classes, I realized early on that this is very different from what I have learned from school. I have been learning so much every day about different topics and processes, and I have already been working on a few client files." Read more
Culture Corner: New Minds, New Perspectives (Tristen Tamblyn)
"It's been amazing so far. I was definitely nervous on my first day because it's my first job that actually relates to what I'm studying at Rotman, but my nerves were completely gone after a few short hours in the office. The team is incredibly welcoming and helped me settle in so quickly. I felt I was already part of the team by the end of my first day." Read more
Culture Corner: New Minds, New Perspectives (Philippe Gingues)
"I really liked the people I met here and had a lot of fun last summer working on plenty of interesting projects. Also, I was given a lot of autonomy and trust to carry on my duties, which I really liked. There were also many projects that we started working on that I was excited about, so when returning, I knew this summer was going to be a very exciting one with a lot of projects related to the branding strategy and content development, and I really wanted to be part of it!" Read more
Culture Corner: New Minds, New Perspectives (Andrew Greco)
"I've really enjoyed meeting everyone and getting insight into how an accounting firm functions internally. So far I have been eased into things through a weeklong training program and by doing some work on various audits and reviews. I'm scheduled on a bunch of client files starting in a couple of weeks so I'm looking forward to that." Read more
CULTURE CORNER:
Ten Tips on How to Present Virtually – Effectively!
Get yourself in proper presentation mode – Consider which platform works best for your type of presentation. Maybe it's important to interact with your participants or it's more of a one-way show where you're the star. No matter the platform, put yourself in the right mindset. Read more
Culture Corner: Building Trust – A Matter of Sincerity
"Trust is the very foundation of the client-advisor relationship. At the beginning, a family will build their trust in you based on what they've heard about you in other circles and the impression they get from meeting with you. As you start working with them, you must be a person of your word: if you said you would follow up on a matter, even a very minor one, you have to do it." Read more
Culture Corner: Speaking Out and Listening – Two Parts of The Same Equation
"A lot of young employees start out being unsure of themselves and conscious of the fact that they're coming into a new situation. They don't know what they need to know to fit into their new environment. I think that they should never be afraid to ask questions: it's a great way to learn, and the earlier they are in their career, the more leeway they have, because they are not expected to know." Read more
Culture Corner: Learning New Skills – Still Important?
"Given the speed of evolution and the globalization, it is key for any professional—seasoned or junior—to keep learning new skills. If you don't continue to expand your skills and keep them up to date, your expertise quickly becomes obsolete. The need to learn new things doesn't change based on the stage of your career, it's more the topics that evolve and change. Continuous learning is key to being able to meet the challenges we face in our day-to-day work. What's more, learning is a great way to bring happiness to your life." Read more
Culture Corner: Being Visionary | Making It Happen
"To be completely honest, it's simple and may not be the answer one would expect: every day, I strive to do the best I can. That may not be a specific goal, but it is my M.O. If you try to be your best self, to be prepared, and do the best you can do, then the opportunities will arise and you will make your own "luck" as they say." Read more
Culture Corner: Wellness at Work
"I love my job, and of course I love my family; for me, making it work is important. I want to be a role model for my children when it comes to having a healthy career life and a family, but I think it's important to be honest (with them, with myself, and with my colleagues), that staying well when you're being pulled in so many directions can be difficult. That's why it's important to keep encouraging each other and help others when needed." Read more
Learn more about our thought leadership.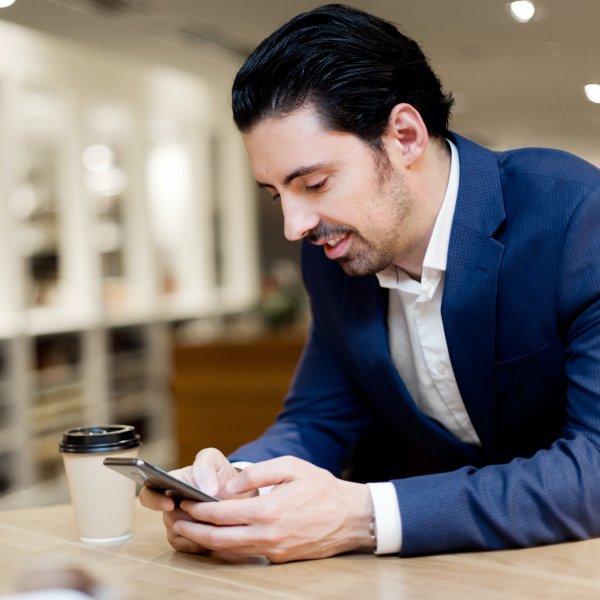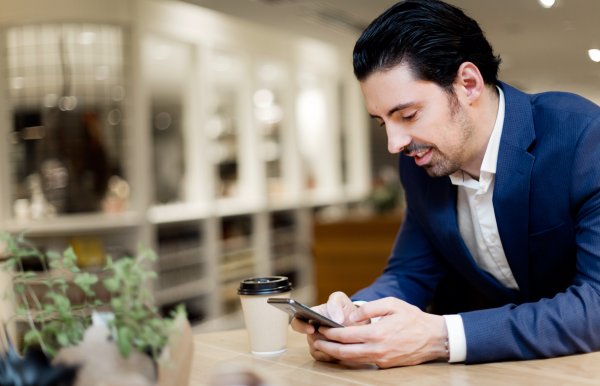 What it's like to

work here

We're proud to have received Top Employer accolades for over a decade. Our success is built on the talent and expertise of our people, and on the strong, trusting relationships we build with our clients.