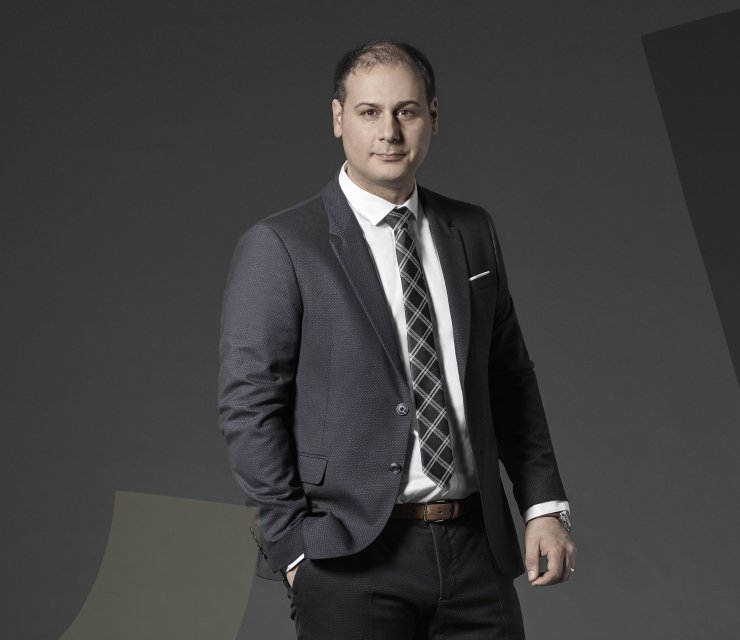 Creative, driven, personalized approach.
Massimo is best described as being 'high energy'. There is never a lack of ideas when he is around and nothing can box-in his reflex to think differently.
With close to 20 years' experience, Massimo is an expert advisor in business strategy, risk management, governance, CFO advisory and internal audit. Massimo also manages the cybersecurity team of the firm. He distinguishes himself by his insightful ability to understand the critical and strategic issues that top executives face. He serves a corporate clientele that mainly includes large companies, public companies and Crown corporations operating in a variety of industries.
Massimo  leads various discussion forums on an ongoing-basis with C-suite members on innovation and integration of best practices and reference frameworks, and is often called upon to provide training and facilitate workshops for board and executive committee members.
Massimo's success is based on professional values that combine thoroughness, discipline and meaningful preparation with an insuppressibly active imagination. Creative and ambitious, yet easy-going, approchable, and supportive, this 'outside-of-the-box' thinker delivers exceptional work while motivating everyone around him with his enthusiasm for engaging in new ideas.
Massimo chairs the Finance and Administration Committee of the firm.
Fields of expertise
Business and operational risk management
Strategic planning
CFO advisory
Internal audit and compliance advisory
Cybersecurity and information technology advisory
Financial Program compliance (52-109 and SOX)
Corporate governance
Fraud and ethical risk management
Business process optimization
Academic background
Harvard Business School- Risk Management for Corporate Leaders, 2014
Certification in Risk Management Assurance (CRMA), 2012
RSM Academy (RSM International Center of Excellence), 2012
McGill Leadership Program, McGill Executive Institute, 2010
CPA, CA, 2003
Graduate diploma in public accountancy, HEC Montréal, 2000
B.B.A., HEC Montréal, 1997
Professional and community involvement
Institute of Internal Auditors – Member
Association for Operations Management (APICS) – Member
Public recognition
Author. "Structured Risk Management Has its Benefits for Companies in the Real Estate Sector," Espace Montréal magazine, 2014.
Author. "Planning, a must – In today's corporate environment, developing a strategic plan for the internal audit function is crucial," CAmagazine, January 2013.
Author. "Gestion de projets : pratiques incontournables,"Génération INC., November 2011.
Author. "Role reversal," CAmagazine.
Author. "Optimizing internal audit," CAmagazine.