MAKE IT HAPPEN
Our way of thinking
Our legacy is shaped by the business owners, entrepreneurs and business families that have helped our communities thrive.
Whether business, personal, or both, let us help you manage your needs today, and shape your legacy for the future.
Business
A 90-year legacy doesn't happen overnight.
We advise entrepreneurs, business owners and business families.
Together, we create stronger communities.
We take your business personally
Your business isn't one-dimensional. Its success depends on a multitude of factors both within and beyond your control. For every decision and consideration, you can rely on Richter's holistic approach and legacy of excellence. From generation to generation we've fostered 90+ years of leadership and expertise in business advisory. Our full suite of service offerings focuses on you, helping you make the right call when faced with challenges or opportunities, and with every moment in between.
Life
We're with you every step of the way.
Building success beyond the books
From the beginning, Richter's approach has been different. We strive to create a safe and exclusive forum in which families can address their needs and align their family dynamics and business objectives. Why? Because we understand it's impossible to focus on the business without considering the other valuable aspects of life: your family and your legacy. We care about you, not just the entity you operate. To address the unique needs of business families, we bring advisors with different backgrounds to the table, enabling us to create customized and integrated solutions to help you achieve your goals and your peace of mind.
It comes full circle
Understanding the objectives of the owners and their families allows for us to properly integrate these objectives with those of the business to ensure proper alignment. This requires integrative thinking of the advisors and the owners to better understand, assess, communicate and execute the long-term vision of the owners and their business. Our holistic approach together with quarterly meetings in what we call "The Richter Approach" allows us to monitor, evaluate and adjust on the turn of a dime the execution of the owner, family and business strategy.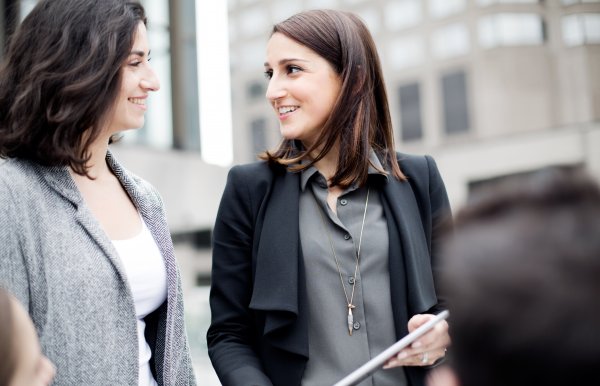 Life
at Richter
The first word that comes to mind when working at Richter is "family". It is a unique place that has brought together talented and dedicated people for over 90 years. Discover the values that guide our day-to-day activities.