The Richter work experience
We are a diverse group of financial advisors bringing a vast array of expertise, experience and knowledge.
We approach every client as a person who has a story, a family, and a community behind them. For us, it is and always has been about working with the people behind the business – not simply the entities they own. This point of view is just part of what makes Richter a unique and award-winning place to work.
It's campus recruitment time
Campus recruitment is an exciting and important time in a young professional's life. We love meeting young, energetic individuals – and they become a huge part of our Richter family.
Many of our summer students continue on to have fulfilling careers at Richter. In fact, several of our current partners joined us as summer students years ago!
Winning isn't everything
(but it is kind of nice)
While we like to stay humble, we do think that being named a Top Employer every year for over a decade is worth a little celebrating.
Being as committed to the development of our team members as we are to the wellbeing of our clients has its rewards. Rewards like being named:
One of Canada's Top Employers for Young People
One of Canada's Top Small and Medium Employers
One of Canada's Most Admired Corporate Cultures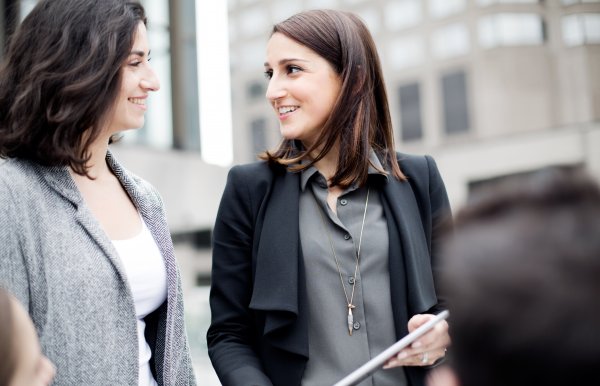 Life
at Richter
The first word that comes to mind when working at Richter is "family". It is a unique place that has brought together talented and dedicated people for over 90 years. Discover the values that guide our day-to-day activities.