Merged documents using Business Automation, AI And Robotics
The Challenge

This client was dedicating 36 full-time employees to manually extracting email attachments which came in from vendors daily. These 36 employees worked throughout the client's various international offices. The process was highly repetitive, time consuming and required the support of a large team.
Because of the high volume of documents (Bill of ladings, invoices and purchase orders), the duties were rule-intensive and prone to error. For example, individuals would review the details of each document, extract a PO number and then merge details from different document types associated with that PO and then store the merged document. Due to the differing variety of documents (10,000 different types – PDFs, Word, GIFS) and different sources of documents (email, OneDrive), it was also difficult to track for monitoring and audit trail purposes.
The client sought to automate their merged documents process. They sought to provide a better customer experience and satisfaction rating. They also wanted to reduce manual errors and processing time, as well as costs overall.
The Solution 

An intelligent software robot (Business Automation and Robotics or 'BAAR') was implemented to automate the manual processing, classification, merging and uploading of documents. Combining Robotic Processing Automation with Machine Learning/Artificial Intelligence and Optical Character Resolution (OCR), BAAR makes predictions and decisions based on algorithms and statistical models, without being explicitly programmed to perform the specific task at hand.
Richter partnered with Allied Media to develop a proof of concept (POC), which took roughly four weeks to produce. Following a successful POC, a Scope of Work was signed for a full implementation.
BAAR uses AI and machine learning to classify documents, and a combination of AI and OCR to extract data from unstructured documents. The robot automatically creates tickets in the client's ticketing system should it encounter an issue/error/exception identified through the processes (i.e., when confidence level of classification is low, or where the system could not extract the required data). The ticket is then responded to by a human.
The Results  

The client is now saving 100 hours per week (5,200 per year) in people having to manually perform this job. In addition to saving 5,200 hours per year, the client also saw:
100% accuracy in reporting of processing status
95% accuracy in processing (which will continuously increase)
85% reduction in manual work effort
75% faster process completion time
Costs were also reduced due to time saved, and employees can now turn their attention to higher-value deliverables. This previously 'un-auditable' process became auditable, with enhanced reporting on the status of documents, filtering enabled, and malware status reported. Documents are now being stored in one centralized location, and the client can now track outstanding documents with greater ease. All documents from each vendor are merged by invoice number and uploaded to a SharePoint site. Richter also leveraged its risk management experience to build controls into the entire process to mitigate business, operational, legal, process, security and regulatory risks.
Additional deliverables included:
a Governance manual describing risks and related controls in place, to mitigate risks;
Standard Operating Procedures document
Training documents and process flow diagrams to ensure efficient and effective governance over the new process;
a Self-learning (an automated supervised learning model to constantly train the robot – similar to how a human would learn)
What your team needs, in order to find and prepare for success:
Process optimization – prepare to revisit processes first, in order to optimize them rather than just automating existing inefficiencies into new processes
Stakeholder support – include stakeholders from both the business and technical teams prior to starting your RPA journey; this will also reduce feedback cycles
Identify process candidates for RPA that would maximize ROI – we can help you determine what to automate, to build success and achieve a higher ROI
'Crawl, Walk, Run' – when choosing processes for RPA, it's best to start with less-complex processes and build up, then add further complexities as the automated process matures
Choose a sustainable RPA governance model that suits your organization, to ensure transparency with communication, stakeholder commitment and strategic alignment
Ensure that risk is considered throughout the RPA journey, so the right controls can be implemented from the beginning in order to mitigate those risks.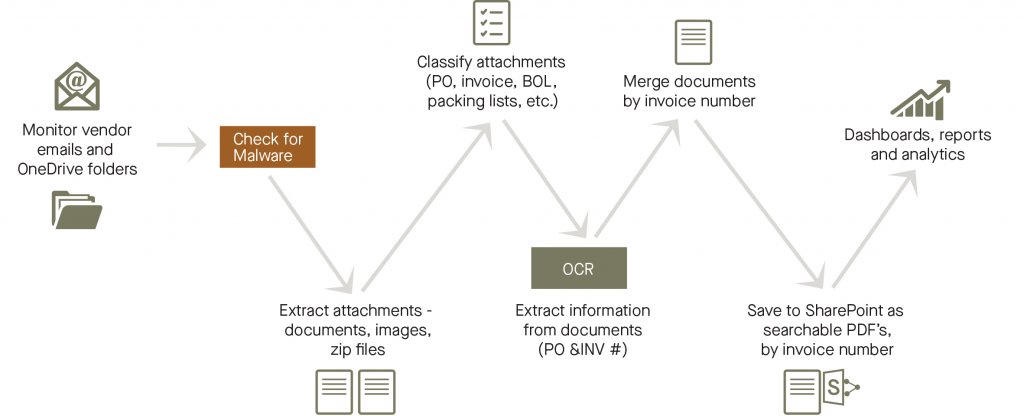 Helping companies find efficiencies.
Read more articles: