Like it or not, in today's rapidly shifting marketplace if a business wants to stay competitive, it not only has to "go" digital, it has to "be" digital. With so much to learn and so little time to implement, understanding what all this tech talk means for you, your employees and your business can seem daunting. Our digital transformation service is designed to demystify the online onboarding process, and get you up to speed with your industry's changing demands. Technology impacts every aspect of a business. Companies rise and fall based on their capacity to embrace and implement powerful new tools. It's crucial to understand why innovation matters, how it should be integrated into your strategic planning, and what governance is needed to manage a digital transformation and its associated risks. In such a complex, constantly-evolving ecosystem, you need a team of professionals that understand cyber inside and out – and how you can use it to your advantage: how you can operate safely, where you may be vulnerable, and what best practices can enhance your business. Our professionals develop an effective digital strategy tailored to your unique situation. The end result can mean greater efficiencies, a proper information management system, optimization of your application portfolio, and security for all of your business activities.
What's the next frontier? We're already there.
We use AI for cybersecurity and access management
We advise on Blockchain integration and cryptocurrency management
We do Darkweb surveillance and cyber intelligence
Technology
IT advisory
IT strategy & planning
Application portfolio optimization
Resiliency
IT governance, risk & controls (IT GRC)
Benchmarking
IT outsourcing & cloud advisory
Software package selection & integration
Enterprise architecture
Information management
Data governance
Data classification
Date protection
Data-flow documentation & analysis
Business intelligence
Digital transformation
Digital strategy, innovation & vision
Current and target capabilities assessment
Scenario identification & selection
Scenario execution
Value management
Blockchain integration and practice advisory
Cryptocurrency management advisory
Data governance management
Information security
Security governance
Managed security services
Enterprise incident management
Threat & vulnerability management
Security architecture & implementation
Cyber security Maturity Assessment
Cyber threats monitoring and surveillance
Deep and Darkweb monitoring
Data Loss Prevention management
Cyber intelligence management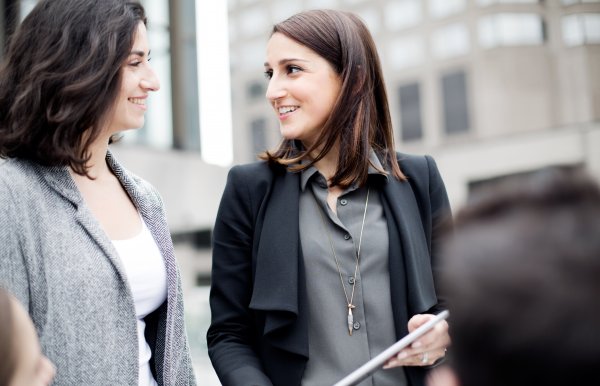 Life
at Richter
The first word that comes to mind when working at Richter is "family". It is a unique place that has brought together talented and dedicated people for over 90 years. Discover the values that guide our day-to-day activities.