We understand that the transfer of your wealth to future generations is about far more than just the dollars and cents. It's about the transition of your legacy.
Having worked with business owners and their families for decades, our family office practice started as a natural extension of our experience as a leading full-service tax-advisory partner. As we assisted entrepreneurs in building their businesses, it was natural for them to ask us for advice in stewarding their personal and family legacies as well. Our first clients recognized the complexities that accompanied their success: that while their financial wealth was important, knowing that their fortunes could sow the seeds for future generations' own accomplishments was of paramount concern. We were a natural partner to help our clients through their journeys – they trusted us to act in their best interest and to provide completely independent advice. And while this wasn't a typical step for an accounting firm, our entrepreneurial spirit gave rise, and thus Richter Family Office was born.
Decades later, Richter Family Office is now one of the largest, fully independent, multi-family offices in Canada and has earned an outstanding reputation for providing wholly independent, holistic and objective advisory services to some of Canada's wealthiest families.
OUR PURPOSE
Simply put, our service is to bring clarity and order to the full spectrum of your family's financial affairs. And to do this with a full appreciation of both the technical and emotional complexities that face multi-generational families.
Our roots within a full-service tax advisory firm afforded us a sensibility of objectivity and independence – traits that we knew were not necessarily synonymous with investment advice. Eliminating financial incentives – both perceived and real – were the basis for ensuring that our families received the best solutions possible. This has evolved to form the basis of a relationship that has revealed its true value over time: one that has earned the enduring trust of our clients and has afforded us a position by their side as their true trusted advisor.
Now entering our third decade as one of Canada's leading multi-family offices, we are committed to providing our families with the full scope of services needed to help preserve and grow their family's legacy.
Wealth comes in many forms and while financial wealth can be a blessing, history has proven that those who focus exclusively on their financial resources are destined to deplete it. At Richter Family Office our purpose is clear: to help families grow and steward their legacy across generations. We do this by addressing both the financial, and human elements, of your wealth.
The Evolving Family Office Landscape 
We understand that for some, complex financial structures, emotional decisions, and potential conflict amongst family members can cause wealth to feel more like a burden than a blessing.
OUR APPROACH
Multi-generational families typically face a wide variety of challenges and often act as their own quarterback with issues relating to: wealth management, tax and estate planning, compliance and financial reporting, as well as philanthropy and financial education. Effective continuity planning within successful families necessitates coordination among all these elements and in a way that recognizes the multiple stakeholders and objectives that are unique to the family.
Our approach necessitates independence as it's key – the technical know-how to work across the full spectrum of a family's existing advisor network, access and insight into best-in-class solutions, and the knowledge and expertise to identify gaps and opportunities that can bring clarity and efficiency to your financial picture. Our approach is neither prescribed nor formulaic. Rather our solutions are built from the ground up to address each family's specific needs and are not dictated by in-house products or solutions.
Our team of professionals has decades of combined experience and a strong reputation in the financial community. Most importantly, they are trusted among their clients for their knowledge and integrity.
OUR SERVICES
At Richter Family Office we provide services to our families that reach beyond the scope of basic investment advisory. While independence and scale are important within the context of portfolio construction and asset allocation, having the capacity to draw from an extensive team of interdisciplinary professionals ensures that our families can receive a truly holistic solution. Issues relating to manager research and due diligence, tax, estate planning, cashflow management, philanthropy, and family governance all converge to ensure a seamless solution that provides clarity and control.
Managing your Wealth
Acting as your family's Chief Investment Officer, our registered professionals provide fully independent wealth management advisory services to guide you in managing and stewarding your family's financial assets.
Quarterbacking Complex Technical Issues
For our families, investment management is just one important issue: estate and tax planning in many cases is a more significant piece of a multi-generational framework.
Your personal CFO
Family Account Management – an integrated approach designed for you and your family.High net worth families face specific complexities: multiple types of investments, sophisticated legal structures, complicated compliance requirements, as well as unique challenges relating to cash management. Richter's Family Account Management (FAM) handles the intricacies of your financial life, offering personalized solutions based on your needs, objectives and goals.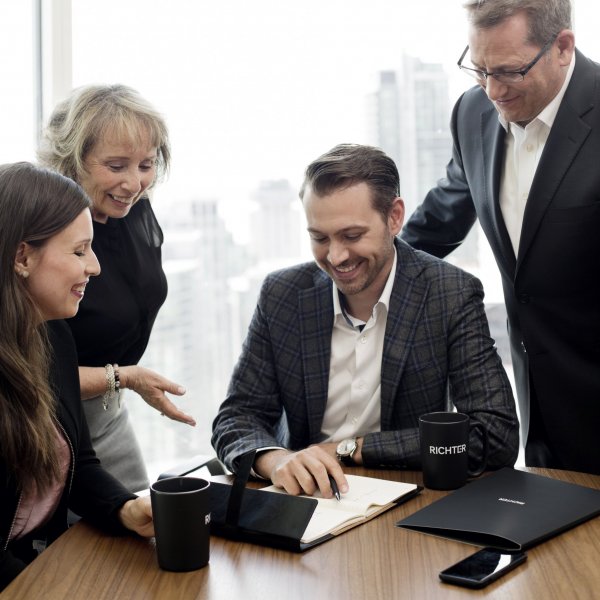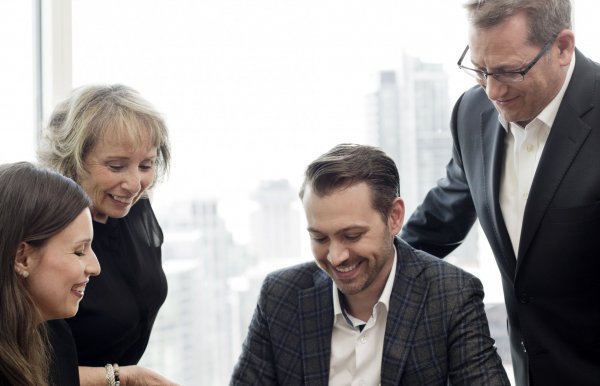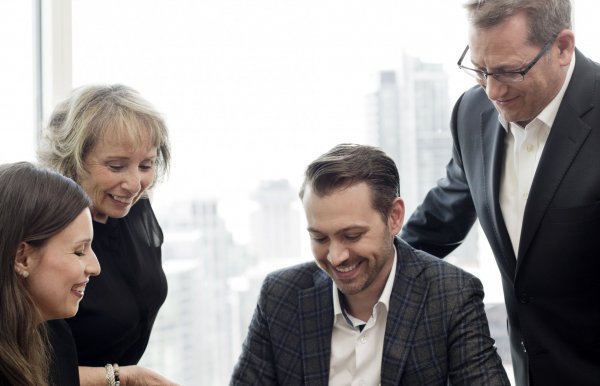 The Family Dynamics
Family enterprises are complex systems, whether they operate in the context of an operating family business or as stakeholders in a large passive investment corporation. It's in this environment that the intersection between financial wealth and family intersect, and conflict can arise.
Giving Back: Philanthropy
Charitable giving is often an expression of your family's core values; it represents who you are and what you aspire your legacy to be.
Keeping your Family Safe
Keeping your family safe is always a priority. From insurance advisory to cyber-risk intelligence, we can help keep you and yours safe and secure.
Financial Literacy Program
Many business owners and families of significant means work hard to prepare their businesses for their next generation. A crucial aspect of that process, often overlooked, focuses on preparing the next generation for the business.